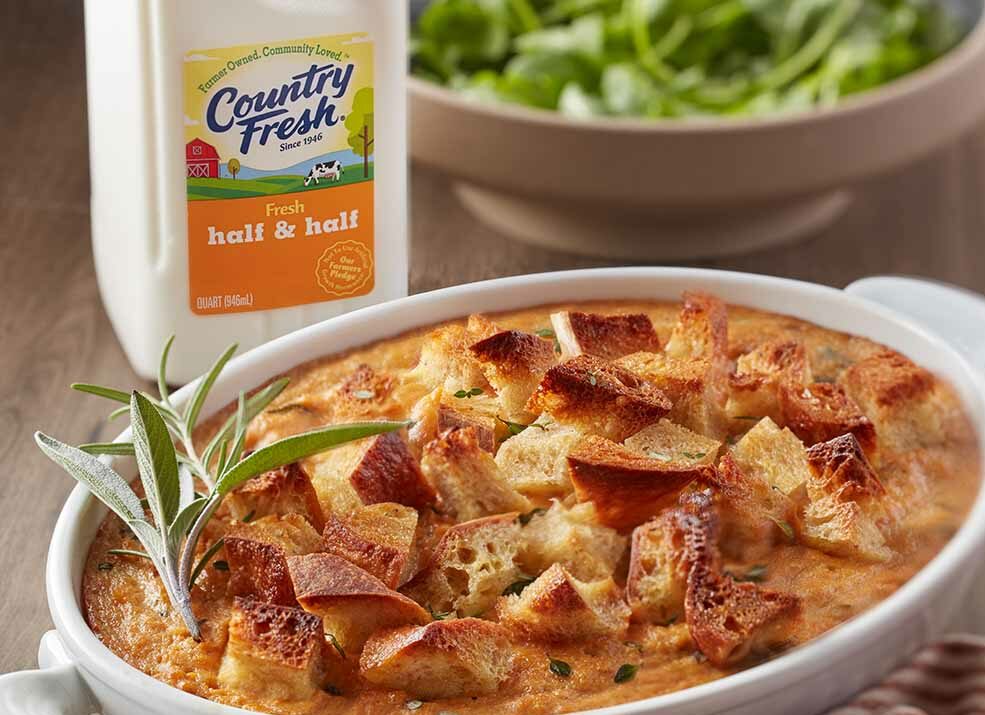 Rosemary, Sage & Thyme Sweet Potatoes
Ingredients
3 pounds (about 4 large) sweet potatoes, washed and pat dry
1/4 cup butter
3 tablespoons each chopped fresh rosemary, sage and thyme leaves
2 tablespoons butter
1 small onion, chopped
1 ½ cups Country Fresh Half & Half or Whole Milk
2 eggs
1 teaspoon salt
¼ teaspoon ground black pepper
3 slices thick slice bread, cut into 1-inch pieces (about 1 ½ cups)
2 tablespoons butter, melted
How to
Heat oven to 425° Poke holes in potatoes with fork.  Place potatoes on baking sheet; bake for 40 to 45 minutes or until fork tender.  Let cool slightly on baking sheet.  Decrease oven to 400°.
Meanwhile, in 1-quart saucepan melt ¼ cup butter; stir in rosemary, sage and thyme. Cook over medium heat, stirring occasionally until butter foams and browns, and herbs are golden (5 to 6 minutes); set aside.
In same saucepan melt 2 tablespoons butter; add onion. Cook over medium heat until onion is softened (about 5 minutes); set aside.
Grease 2-quart baking dish; set aside. Scoop hot flesh from potato skins and place in large mixer bowl.  Discard skins.  Add herb mixture and onion mixture.  Beat on low speed, scraping bowl often, until well mixed.  Continue beating, slowly adding half & half, eggs, salt and pepper, until combined.  Continue beating on medium-low speed, scraping bowl occasionally, until mashed and creamy (some lumps may remain).  Pour into prepared baking dish.
Top with bread pieces; drizzle with 2 tablespoons melted butter.
Bake for 20 to 25 minutes, covering with aluminum foil if browning too quickly, or until sweet potato mixture is heated through and bread pieces are golden brown.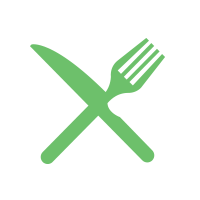 Other Recipes You Might Like