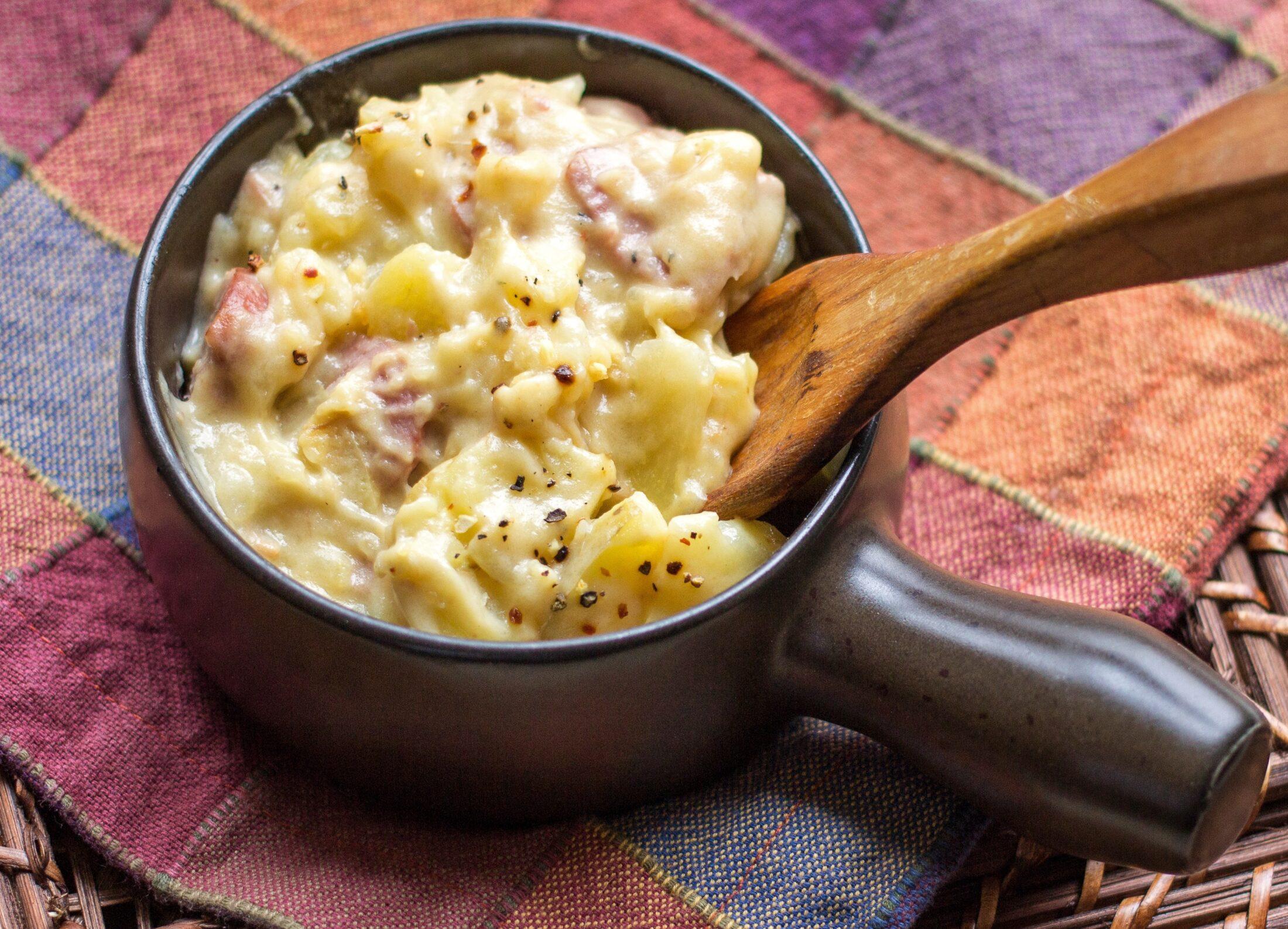 Country Fresh Scalloped Potatoes and Ham
Ingredients
1 1/2 lbs. Yukon Gold potatoes, very thinly sliced into rounds
1 lb. deli ham, (1/2″ slice, cut into 1/2″ cubes)
2 Tbsp. butter
1 medium onion, chopped
2 Tbsp. all-purpose flour
1/2 teaspoon Italian herb blend
1/4 teaspoon dry ground mustard
1/4 teaspoon pepper
1 cup Country Fresh Heavy Whipping Cream
1 cup Country Fresh Milk
8 oz. sharp cheddar cheese, shredded
3 oz. prosciutto, cut into 1/2″ strips
How to
Heat oven to 350F.
Set potatoes and ham aside. Butter a 2-quart casserole dish or a 9″ square pan; set aside.
In 2-quart sauce pan, melt butter over medium high heat. Add chopped onion. Cook, stirring occasionally, until onion is tender and just beginning to brown.
Stir in flour, Italian herb blend, dry ground mustard and pepper. Continue cooking, stirring constantly, until bubbly.
Whisk in whipping cream and milk. Continue cooking, whisking occasionally, until mixture thickens (2-3 minutes).
Stir in half (4 ozs.) shredded cheese until smooth and creamy.
Layer half the potatoes on bottom of prepared dish. Top with all the cubed ham and sprinkle with half of remaining shredded cheese.
Pour and spread half the cream mixture over potato layer. Repeat layering with remaining potatoes, cheese and cream mixture.
Cover; bake for 45 minutes.
Remove cover and place strips of prosciutto on top. Return to oven, uncovered, and bake until cream mixture is bubbly, prosciutto is crispy and potatoes are fork tender (about 45 minutes).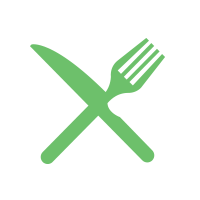 Other Recipes You Might Like