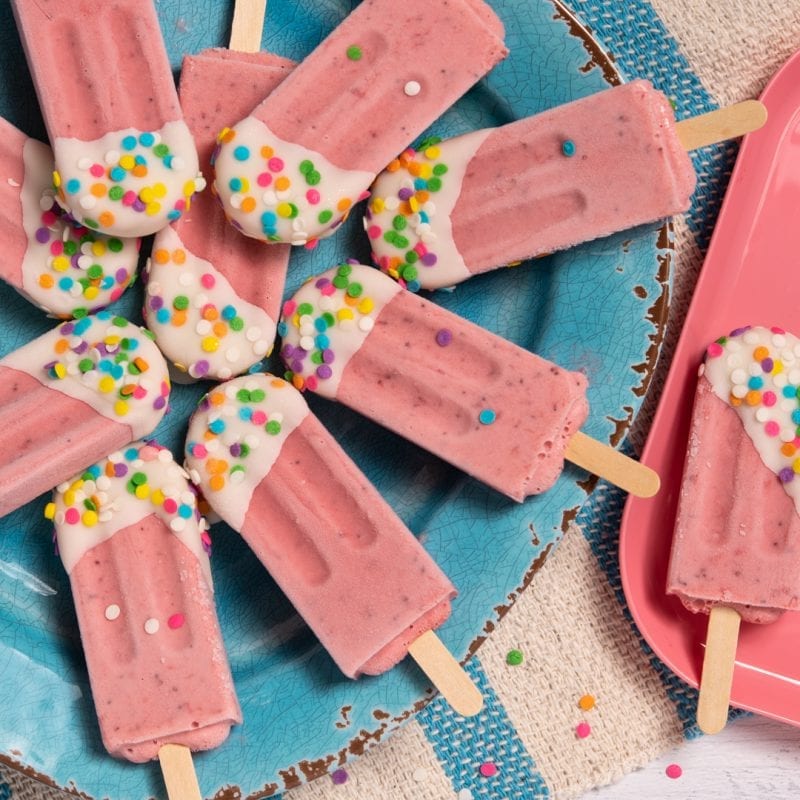 Strawberry Milk Summer Pops
Ingredients
2 cups Country Fresh skim milk
2/3 cup Country Fresh heavy whipping cream
1/2 cup strawberry syrup (such as Hershey's)
8 ounces white chocolate or vanilla almond bark
Pastel confetti sprinkles
How to
Combine the skim milk, whipping cream and strawberry syrup in a 4 cup measure with a pour spout. Mix together until well combined. Pour the mixture into each of 8 ice pop molds and over; insert ice pop sticks upright and place in the freezer. Freeze until solid, about 4-6 hours or overnight.
If using round ice pop sticks with a mold as I did, the sticks will not go through the slits in the manufactured lid. You'll need to cover the ice pop molds with aluminum foil and push the sticks through the foil so that they stand upright. Freeze until solid.
To remove the ice pops from the molds, dip each ice pop in hot water for 5 seconds and pull on the stick to remove.
Melt the chocolate or almond bark in the microwave at 30-second intervals. Let cool until barely warm but still pourable. Dip each ice pop in the chocolate and immediately sprinkle with confetti decors.
Store ice pops wrapped in waxed paper in the freezer.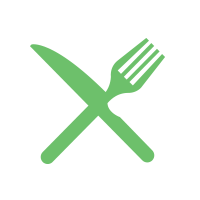 Other Recipes You Might Like