Ingredients
Chicken bones and skin from homemade roasted chicken or purchased rotisserie chicken
2 carrots, cut in half
2 stalks celery, cut in half
1 onion, quartered
1 head garlic, cut in half
8 cups water
4 ounces dried wide egg noodles
2 teaspoons salt
1 teaspoon pepper
1 teaspoon dried Italian seasoning
½ cup Country Fresh heavy whipping cream
How to
Place chicken bones and skin in 8-quart pot; add carrots, celery, onion and garlic. Add water. Cook over high heat until water comes to a boil; reduce heat to low. Continue simmering for 1 hour. Carefully strain, reserving chicken broth.
Add broth back to pot. Cook over high heat until broth comes to a boil; add noodles, salt, pepper and Italian seasoning. Continue cooking for 2 minutes less that noodles' package directions. Reduce heat to low; stir in whipping cream. Continue cooking until thickened; serve immediately.
Recipe and image provided by Half & Half magazine.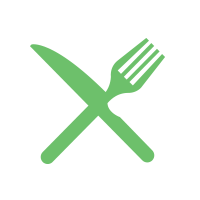 Other Recipes You Might Like