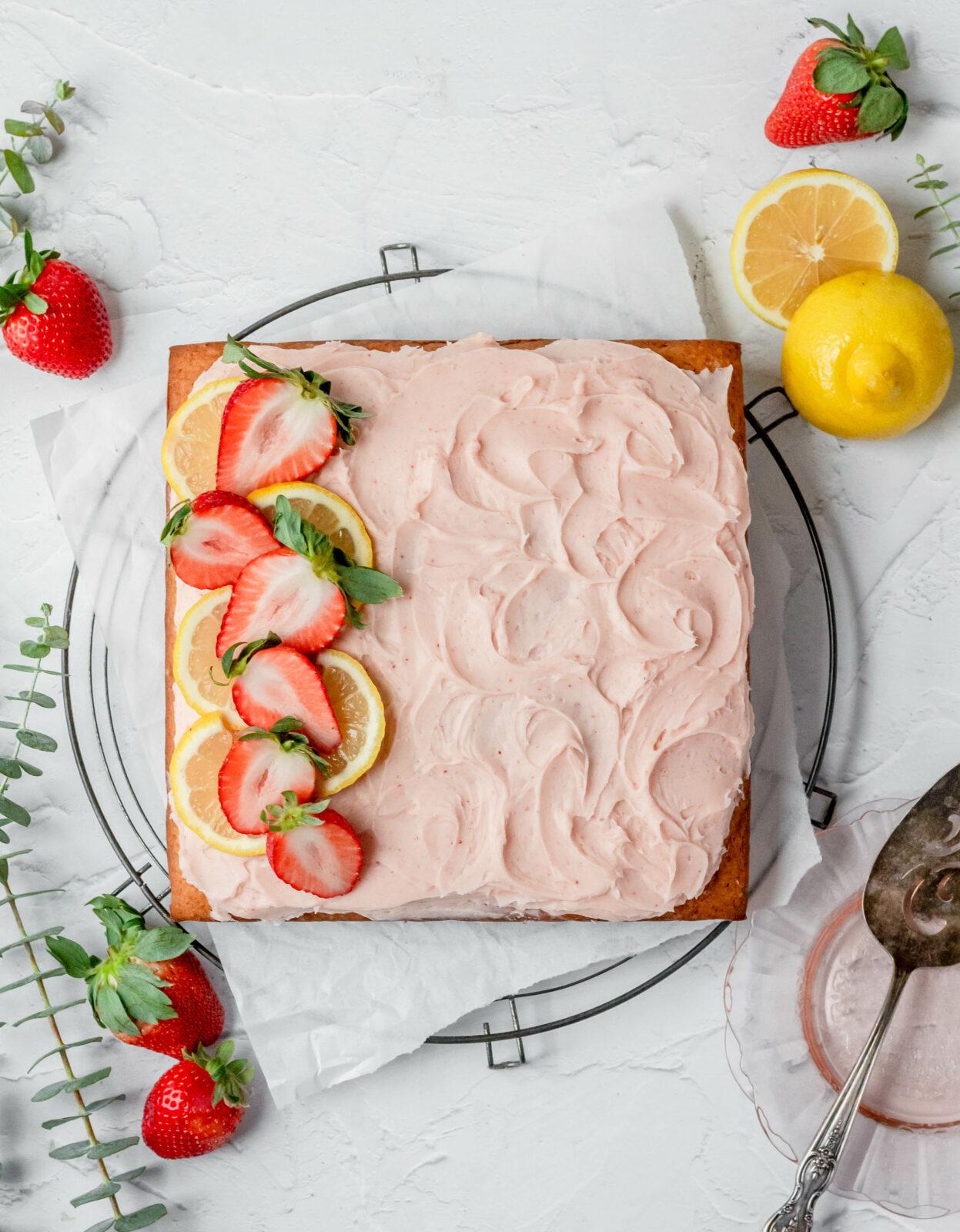 Lemon Sheet Cake with Strawberry Cream Cheese Frosting
Ingredients
For the cake:
2½ cups cake flour (can substitute all-purpose flour)
2 teaspoons baking powder
¼ teaspoon baking soda
½ teaspoon salt
1 cup unsalted butter, melted
1½ cups granulated sugar
3 large eggs, room temperature
1 teaspoon vanilla extract
2 tablespoons lemon extract
1 tablespoon lemon zest
1 cup Country Fresh whole milk
For the cream cheese frosting:
1 cup unsalted butter, room temperature
8 ounces (1 package) cream cheese, room temperature
2½ cups powdered sugar
1 tablespoon strawberry powder
1 teaspoon vanilla extract
2–4 teaspoons Country Fresh heavy cream (as needed for desired consistency)
How to
For the cake:
Heat oven to 350 F and lightly spray a sheet cake pan with pan spray. You can use either a 9-by-13-inch pan or an 8-by-8-inch pan for a thicker sheet cake. Whisk the cake flour, baking powder, baking soda and salt in a large bowl. In a separate bowl, whisk the melted butter, sugar, eggs, vanilla extract, lemon extract and lemon zest until combined.
Stir in about half the flour mixture. Then, stir in the milk and the rest of the flour mixture, and mix until fully combined. The batter will be thin.
Pour the batter evenly into your prepared pan. Bake 25–35 minutes, or until a cake tester comes out clean.
Let the cake cool completely before frosting.
For the frosting:
Make sure both the butter and cream cheese are fully at room temperature, or else they won't combine smoothly and you'll end up with cream cheese lumps.
Using a hand mixer or a stand mixer fitted with the paddle attachment, cream together the butter and cream cheese until smooth. Add the powdered sugar, strawberry powder and vanilla extract, and beat on low speed until fully combined. Then, increase the speed to high and whip 4–5 minutes, or until the frosting is light and fluffy. Add 1–2 teaspoons of heavy cream to reach the desired consistency.
To assemble:
Once cool, use a spatula to spread a thick layer of cream cheese frosting on top of the sheet cake.
Recipe and image provided by Half & Half magazine.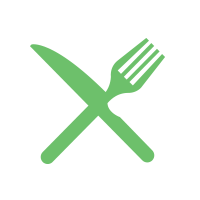 Other Recipes You Might Like