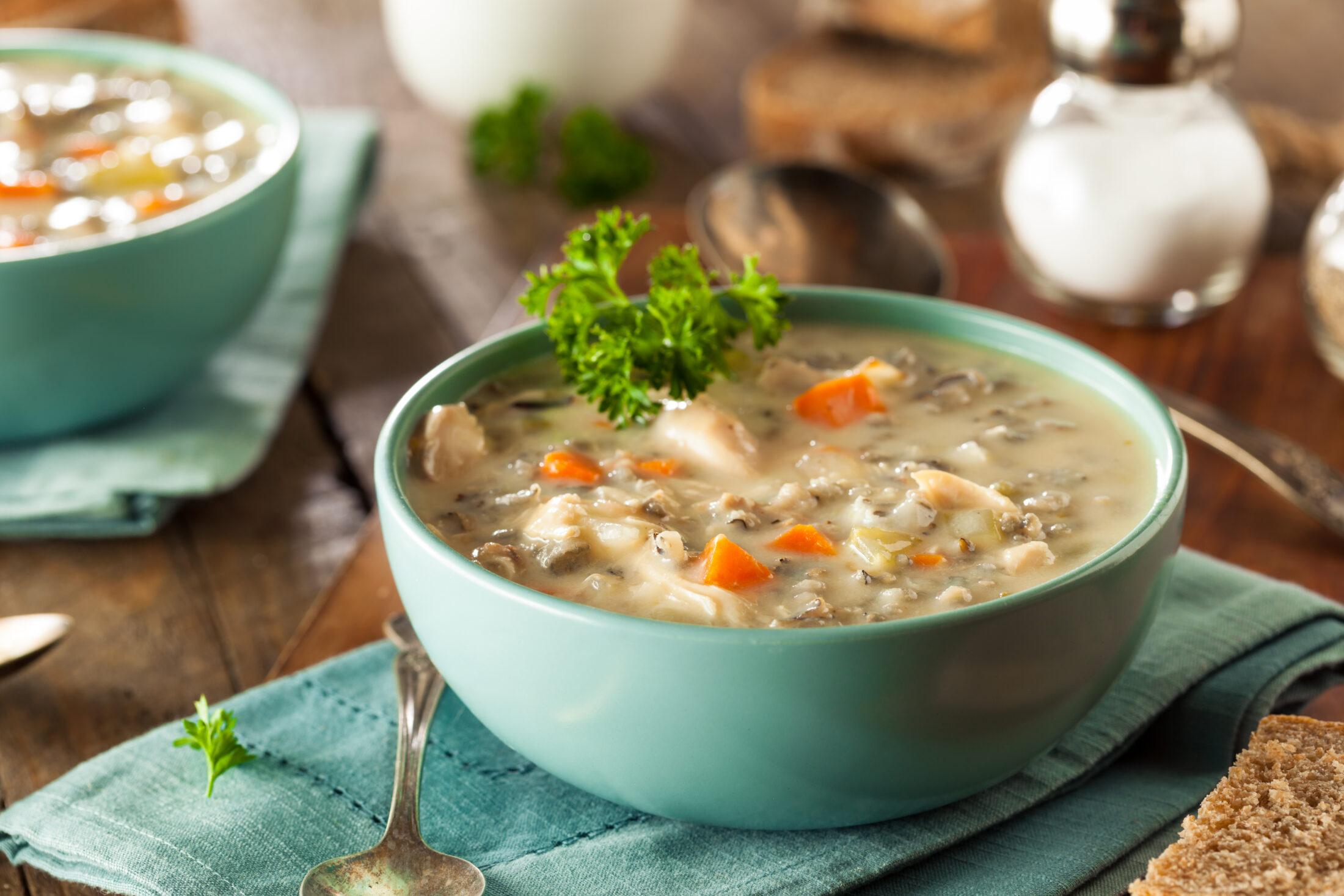 Creamy Chicken and Wild Rice Soup
Ingredients
3/4 cup butter, divided
2 cups chopped celery
1 cup thinly sliced carrots (about 3 carrots)
1 large or 2 medium onions, chopped (about 1 1/2 cups)
4 cups chicken broth
3 cups cooked wild rice
2 teaspoons salt
1/2 cup all-purpose flour
2 cups Country Fresh Half & Half Cream
2 cups Country Fresh Heavy Whipping Cream
1 deli rotisserie chicken, cut into bite-sized pieces (about 3 cups)
How to
In large Dutch oven, over medium heat, melt 1/4 cup of the butter. Add celery, carrots and onions; cook 5 minutes, stirring occasionally until veggies are tender. Stir in chicken broth, wild rice and salt; cook 10 minutes stirring occasionally.
In a medium-size microwaveable bowl, melt the remaining 1/2 cup butter. Stir in the flour and mix until smooth. Gradually stir (a spoonful at a time) the butter-flour mixture into the soup pot mixing constantly to create a smooth mixture. Stir in Country Fresh Half & Half Cream. Cook 10 minutes until mixture thickens.
Stir in Country Fresh Heavy Whipping Cream and chicken. Cook for 10 minutes until hot.
Tip: You can use 2 cans (15 oz each) cooked wild rice to save time.
Tip: Stirring the chicken in at the end of the soup prep prevents the chicken from getting stringy and overcooked.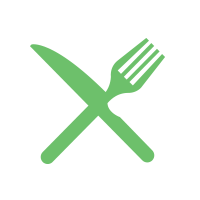 Other Recipes You Might Like