Country Fresh Barista Coffee Creations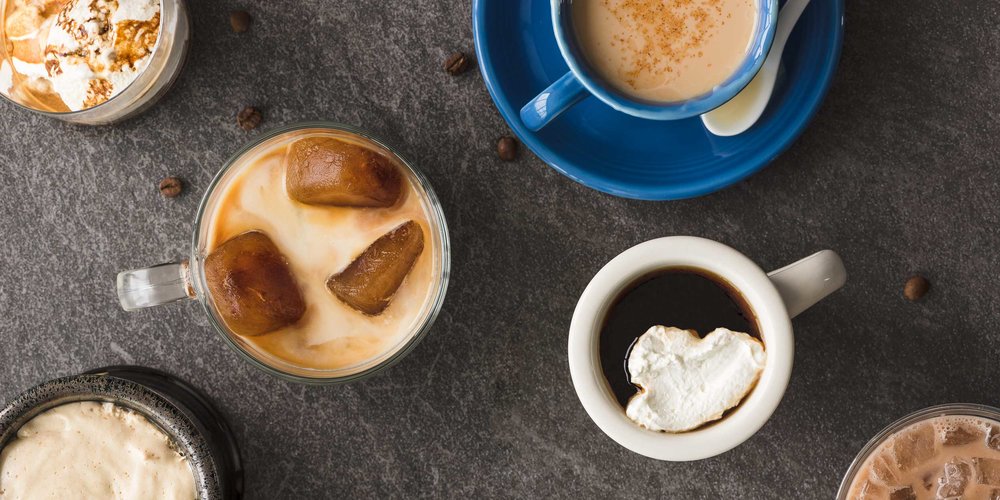 Celebrate Coffee Month with these Barista Coffee Creations!
Pumpkin spice latte
A seasonal treat with the perfect amount of sweetness.  Combine 2 tablespoons Country Fresh half & half with 2 teaspoons white sugar & 1/4 teaspoon pumpkin pie spice in a coffee mug.  Add 1-2 shots of espresso or 1 cup of coffee to mug, mix, and heat in microwave to desired temperature.  Optional: top with Country Fresh Heavy Whipping Cream for an extra dose of yum!
Breve latte
A tried-and-true latte recipe! Steam Country Fresh Half & Half to 160ᵒ in a steaming pitcher. Combine Half & Half with 1-2 shots of espresso in a mug while using the back of a large spoon to hold back the foam. Scoop the foam out into the top of the latte. Optional: top with nutmeg & cinnamon.
Dalgona
A two-for-one featuring milk and coffee! Whip together 2 tablespoon equal parts instant coffee, sugar, and hot water in a mixing bowl for two minutes until peaks form. Fill a glass with ice and ½ cup Country Fresh 2% or Whole Milk. Spoon coffee mixture on top of the milk and enjoy!
The following recipes were provided by Half & Half magazine.
Sundae times
This is one to write home about. Plop two scoops of Country Fresh ice cream — we're partial to Country Fresh Homemade Vanilla — into a low glass and top with four ounces of hot, strong coffee. Sip with a thick straw or enjoy with a spoon.
Ice, ice, breve
Brew a pot of your favorite coffee, chill and then pour into ice cube trays. Once frozen, pop them out, fill your vessel of choice and top with Country Fresh Half & Half for an iced coffee that won't get watered down.
Whip it
Ribbons of freshly whipped cream take the place of creamer for a subtly sweet take on the classic. Whip together Country Fresh Heavy Whipping Cream and a sprinkling of sugar until airy peaks form, then top your cup with a dollop or swirl in a spoonful.
Cocoa au lait
Recover from a tough workout with a jolt or just enjoy the benefits of mocha madness. Fill a to-go cup with ice and pour in equal parts TruMoo Chocolate Milk and iced coffee.